Product Description
Product Description
Widely applied using for mechanical, water pump, sewage drainage pump, reducer, etc.
Used in either automotive parts or industrial equipment becuase of Polyurethane better than rubber products and the way they can be molded into unique design for required.
Product Parameters
| | | | | |
| --- | --- | --- | --- | --- |
| Model number | Outter dia (mm) | Inner dia (mm) | Height (mm) | Petal qty  |
| AT1 | 48 | 19 | 12 | 4 |
| AT2 | 68 | 28 | 18 | 6 |
| AT3 | 82 | 34 | 18 | 6 |
| AT4 | 100 | 42 | 20 | 6 |
| AT5 | 122 | 52 | 25 | 6 |
| AT6 | 140 | 64 | 30 | 6 |
| AT7 | 166 | 90 | 30 | 8 |
| AT8 | 196 | 100 | 35 | 8 |
| AT9 | 225 | 115 | 35 | 10 |
| AT10 | 255 | 140 | 45 | 10 |
| AT11 | 295 | 170 | 50 | 10 |
| AT12 | 356 | 215 | 55 | 12 |
| AT13 | 391 | 250 | 55 | 12 |
Detailed Photos
Our Advantages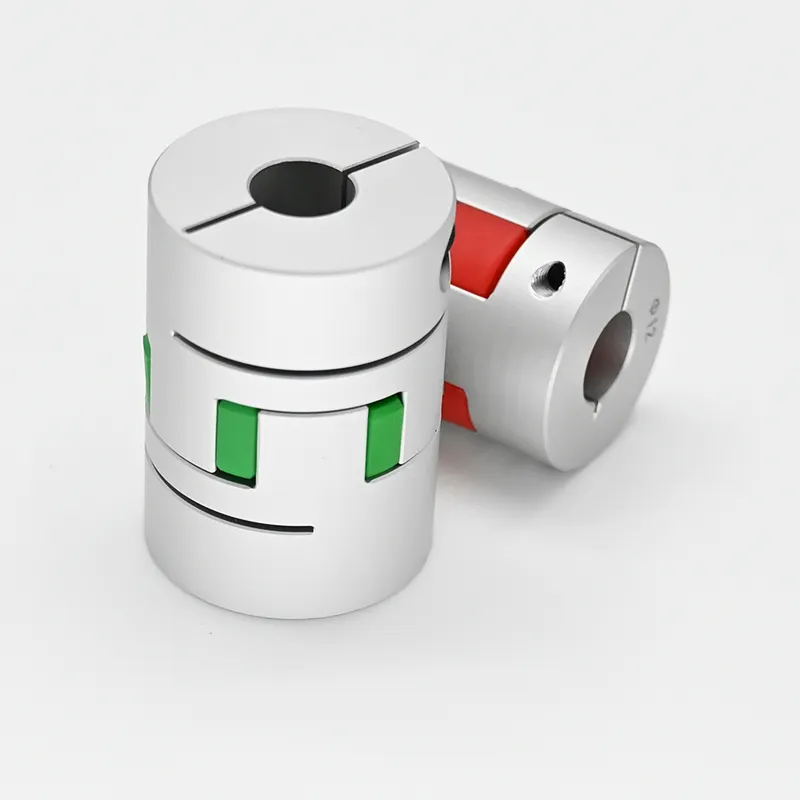 Factors to Consider When Choosing a Jaw Coupling for a Specific System
Choosing the right jaw coupling for a specific system is crucial to ensure efficient power transmission and reliable operation. Several factors should be considered when making the selection:
Torque and Power Requirements: Calculate the torque and power requirements of the system to determine the appropriate size of the jaw coupling. Ensure that the selected coupling can handle the maximum torque and power output without exceeding its rated capacity.
Shaft Size: Match the jaw coupling's bore size to the shaft diameters of the connected equipment. The coupling's bore should be slightly larger than the shaft diameter to allow for easy installation and proper clamping.
Misalignment Compensation: Evaluate the degree of misalignment that the system may experience during operation. Jaw couplings can handle angular, parallel, and axial misalignment to varying degrees, but it's essential to choose a coupling with the appropriate misalignment capabilities for the specific application.
Operating Speed: Consider the operating speed of the system. Some jaw couplings are designed for high-speed applications, while others are more suitable for lower speeds. Choosing a coupling that matches the system's operating speed helps prevent issues such as resonance and premature wear.
Environmental Conditions: Assess the environmental conditions in which the coupling will operate. Factors such as temperature, moisture, and exposure to chemicals can influence the choice of material for the jaw coupling.
Backlash: Determine if the application requires minimal or zero backlash. Some jaw couplings may have inherent backlash due to their design, while others are designed to provide backlash-free operation.
Installation and Maintenance: Consider the ease of installation and maintenance of the jaw coupling. Some couplings may have a split design, making installation and replacement simpler.
Cost and Budget: Compare the cost of the jaw coupling with the system's budget. While it's essential to select a high-quality coupling, it's also crucial to ensure it fits within the budget constraints.
By carefully evaluating these factors, engineers and designers can make an informed decision when choosing a jaw coupling that meets the specific requirements of the system, leading to optimal performance and longevity of the mechanical system.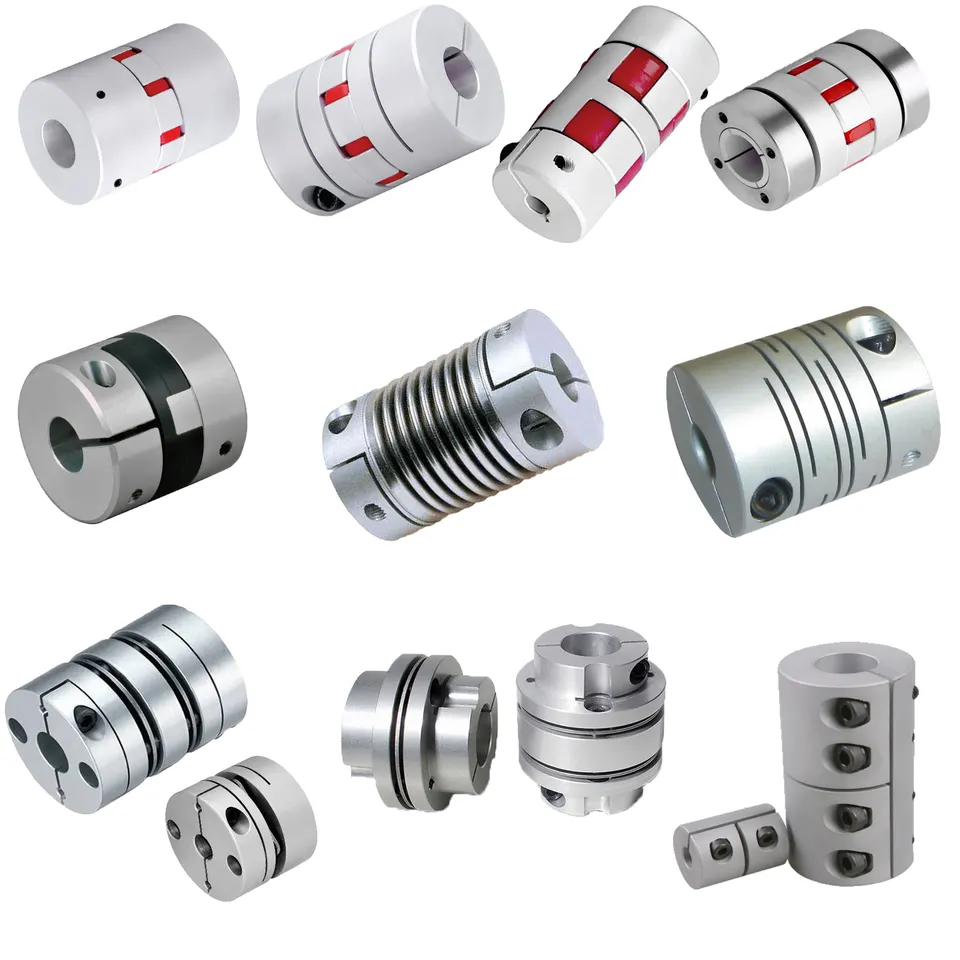 What are the common signs of wear and failure in jaw couplings?
Jaw couplings are reliable components, but like any mechanical part, they can experience wear and eventually fail if not properly maintained or replaced when necessary. Here are some common signs of wear and failure to look out for in jaw couplings:
Excessive Vibration: Increased vibration during operation may indicate wear in the elastomer spider or misalignment between the coupling hubs. Excessive vibration can lead to further damage and should be addressed promptly to prevent more significant issues.
Abnormal Noise: Unusual noises, such as rattling, clanking, or squeaking sounds, can indicate wear, misalignment, or damage in the jaw coupling. A well-functioning jaw coupling should operate smoothly and quietly.
Visible Cracks or Damage: Inspect the jaw coupling regularly for any visible cracks, tears, or damage to the elastomer spider or coupling hubs. Cracks in the elastomer can lead to reduced torque transmission and compromise the coupling's performance.
Loose or Displaced Spider: A loose or displaced elastomer spider may result from wear or improper installation. The spider should fit securely between the coupling hubs. Any sign of misalignment or gaps in the spider indicates potential wear or failure.
Increased Heat: Excessive heat generation in the jaw coupling could indicate high levels of friction or misalignment, leading to wear on the elastomer spider. Elevated temperatures can accelerate wear and shorten the coupling's lifespan.
Shaft Misalignment: If you notice misalignment between the connected shafts, it can be a sign that the jaw coupling is no longer compensating for misalignment properly. This can lead to increased stress on the shafts and coupling components.
Reduced Performance: A jaw coupling nearing the end of its service life may experience reduced torque transmission and compromised rotational speed control. As the elastomer spider wears, the coupling's ability to transmit torque efficiently diminishes.
Unexpected Downtime: Frequent unexpected shutdowns or downtime may indicate coupling failure. Sudden coupling failure can lead to costly equipment damage and unplanned production halts.
It is essential to conduct regular maintenance and inspections to detect these signs of wear and failure early. Preventive measures such as proper lubrication, alignment checks, and timely replacement of worn elastomer spiders can extend the life of the jaw coupling and prevent unexpected failures.
If any of these signs are observed, it is advisable to consult coupling manufacturers or maintenance professionals for a thorough assessment and appropriate corrective actions.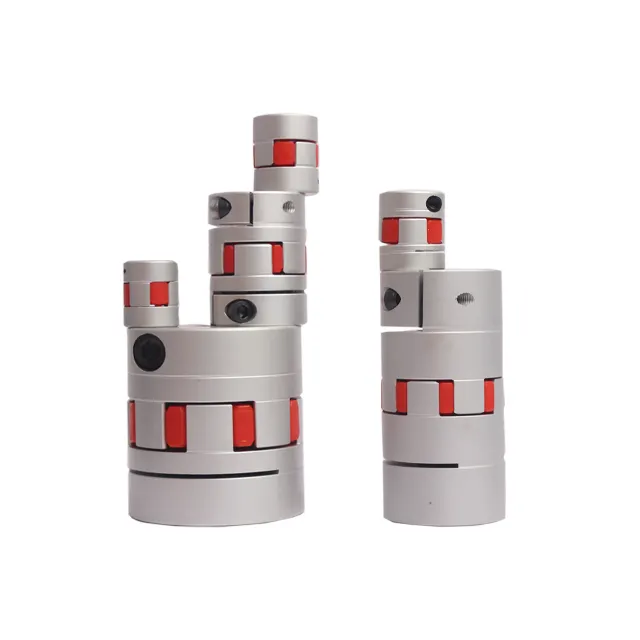 Maintenance Requirements for Jaw Couplings
Jaw couplings are relatively low-maintenance components, but regular inspections and preventive measures can help ensure their optimal performance and longevity. Here are the maintenance requirements for jaw couplings:
Visual Inspections: Regularly inspect the jaw coupling for signs of wear, damage, or misalignment. Look for cracks, chips, or deformation in the elastomeric spider, hubs, and other components.
Lubrication: Some jaw couplings require periodic lubrication of the elastomeric spider to prevent dry rot and ensure flexibility. Refer to the manufacturer's guidelines for the appropriate lubrication schedule and type.
Tighten Fasteners: Check and tighten all fasteners, including set screws, regularly to prevent coupling slippage and maintain a secure connection between the shafts and hubs.
Alignment: Ensure that the shafts connected by the jaw coupling are properly aligned. Excessive misalignment can lead to premature wear and failure of the elastomeric spider.
Replace Worn Parts: If any component of the jaw coupling shows signs of wear beyond acceptable limits, promptly replace it to avoid further damage and potential system failure.
Operating Conditions: Monitor the operating conditions of the machinery to prevent overheating or overloading, which can affect the performance and life of the coupling.
Following these maintenance practices can extend the life of the jaw coupling, reduce the risk of unexpected failures, and contribute to the overall reliability of the mechanical system.



editor by CX 2023-08-04